Casino first-timer? For a lot of people, a trip to an Oklahoma casino is the perfect combination of nightlife and entertainment – sometimes even an overnight getaway – without tedious travel arrangements. From the thrill of slots and table games, to fueling up on great eats for a night of action on the floor, there is a little something for everyone.
Scope out some of our tips to make the most of your time at a casino – and may luck be in your favor!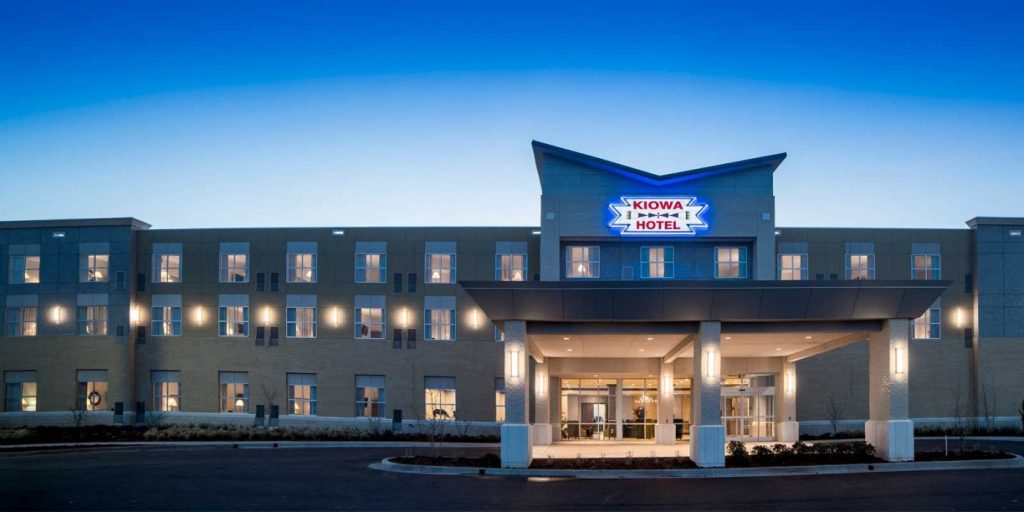 Sign Up for the Rewards Program
Without a doubt, this should be priority number one. Why wouldn't you want to rack up some perks?
Most casinos have some sort of rewards program, and signing up is easy. Many casinos offer a few dollars in freeplay to get you started – so hit up those slot machines and other games on that first visit. Whether you have a lot to spend, or a little, every dollar counts toward your chances of winning big on cash, freeplay, prizes and more.
Some people might tell you that using a rewards card in the machines can negatively affect your chances of winning. That's not the case. Oklahoma casino rewards programs are meant to get more people in the door – and help them make the most of their time playing. Casinos don't use the information to prevent you from winning or to curve how much you spend. It's simply a perk to attract new customers and keep current patrons happy and having fun.
Take a Look Around
The large part of what makes casinos in Oklahoma such a good time is the variety of games you can play in just one trip. From the classics to popular slot machines and card table games, there's a style for whatever type of play you're interested in – strategy, risky or just some low-key fun. Get an idea of what all is at your fingertips, and get to winning!
Many Oklahoma casinos also offer other attractions to check out, like gift shops and snack bars. You can snag some branded merch like t-shirts, mugs and a fair share of other souvenirs. Snag a snack or a drink while you're at it, and get a lay of the land before you hit slots or tables. Plus, casinos are always great places to take in the atmosphere and people watch.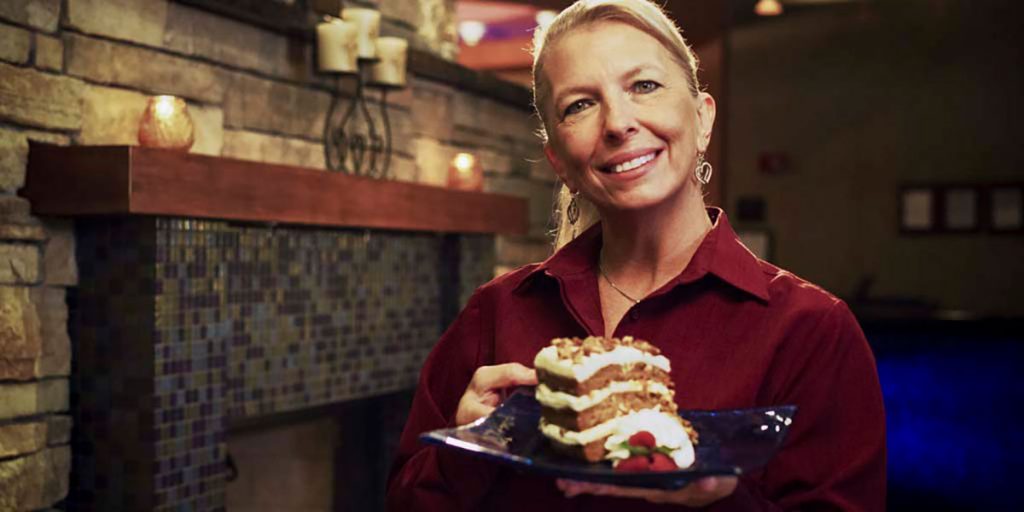 Have a Bite to Eat
Casinos are basically your one-stop-shop for a night out. And when you have a night of excitement on deck, you're going to work up an appetite. Luckily, many Oklahoma casinos offer different restaurant options to fit just about any taste or mood.
Kiowa Casino & Hotel boasts a few places to fuel up and fit your price range – Morning Star Steakhouse and Winner's Circle Cafe. Make a special occasion out of your visit with fire-grilled steaks, sizzling seafood and rich pasta at Morning Star Steakhouse. When you're interested in some delicious low-key American fare to enjoy while playing your favorite games, Winner's Circle Cafe is your spot.
Get to Know the Rules
To keep things safe and fair, every casino has rules that guests must follow. These rules apply to what you can and can't do at card tables, how many alcoholic drinks you can be served, and even whether you can save your seat at a table or a slot machine. Get up to speed on your casino rules, so you know what to expect and can enjoy a safe, fun night out.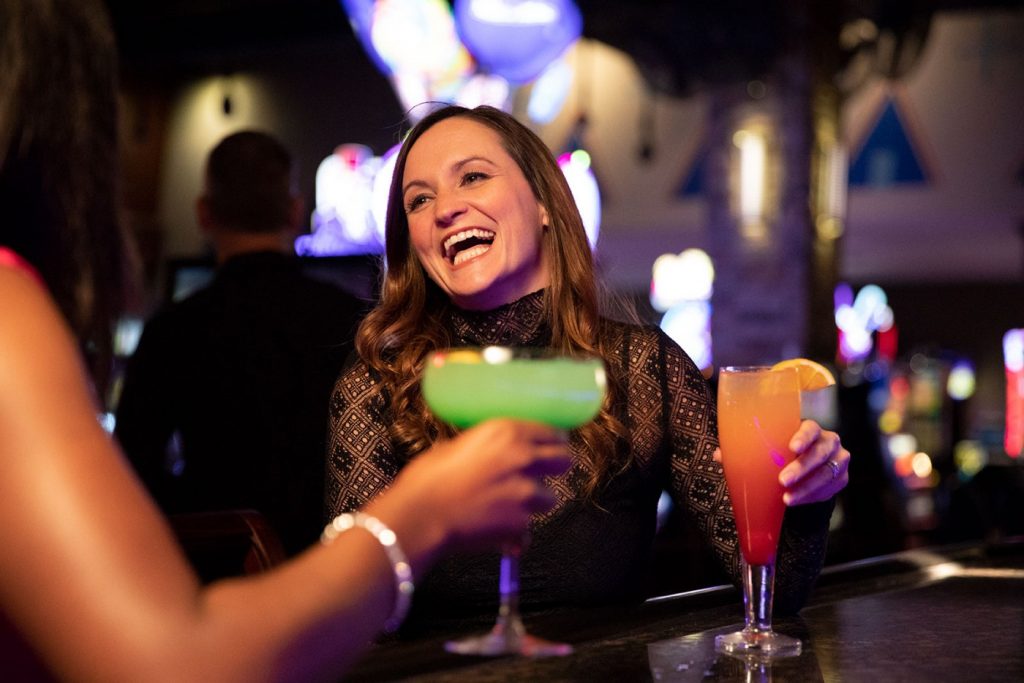 Stop by the Bar
Whether you're a wine lover, prefer a cold draft beer, or like a shot with your slots, many casinos have full-service bars with tons of options to choose from. Not to mention the added social benefits. Casino bars are made for getting together with friends, catching a game, unwinding, or you know – just chatting with the bartender. They always have stories.
Plus, Kiowa Casino & Hotel's bar is right in the middle of the casino floor, with more than 30 seats and view of the action.
Just remember to drink responsibly, even if you have a safe ride home. Alcohol has a way of clouding judgment, and if you aren't careful, you might find that your wallet is a lot lighter after having a few drinks and hitting the machines. It can be helpful to have a certain amount of cash set aside specifically for the purpose of gambling; that way, there are no surprises at the end of the night or even the next morning.
Scope Out Your Favorite Machines
We all have our preferences when it comes to the machines we like to play at the casino. Some people gravitate towards old-fashioned slots, while others prefer video options. Some ditch machines altogether and head straight to the card tables.
But when it's your first time at a new casino, you might not even know where to start.
Getting a feel for the casino's layout is a great way to make sure you don't miss anything, and also have ample time to make your rounds to everything you want to play.
A great tip for your first visit is to not get stuck in just one area. Spend a little time in many places, so you can figure out what you like and don't like. By your second casino trip, you'll have an arsenal of knowledge and your favorites in mind. Don't forget, you can always ask the casino staff for help. From helping you learn how to operate certain machines to the rules of table games, they'll make sure you're taken care of.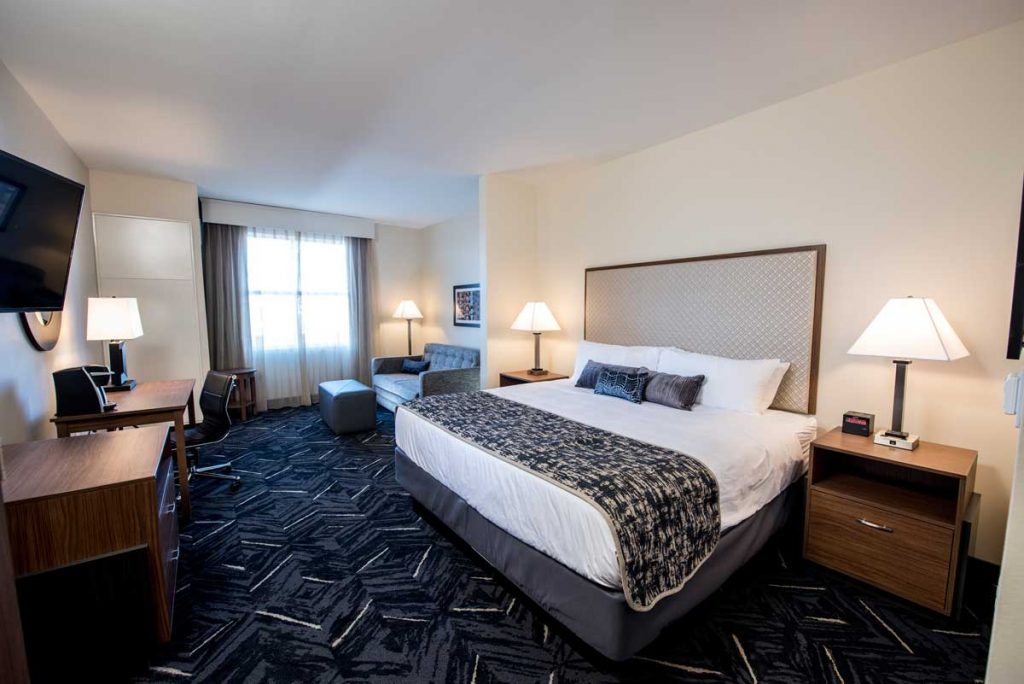 Get a Room
Some of the best casinos in Oklahoma have hotels connected to their gaming floors. At Kiowa Casino & Hotel, you can look forward to amenities like a fitness center, in-room movies and Keurig makers, room service and more. And after a lot of excitement, nothing is better than unwinding in a king-sized bed with luxury linens (and skipping that drive home).
Basically, your first time at a casino is all about taking advantage of all there is to experience. And don't forget to score some perks with their rewards program!