Gambling can seem intimidating when you don't quite know the lingo. There are a lot of gambling terms you'll hear on the floor at an Oklahoma casino – or any casino, for that matter. And when you're in the middle of a game, it can be hard to keep up. Knowing some key words and phrases beforehand can enhance your play, and give you a better idea of what goes into each play.
Get to know the basics of gambling terminology with our simple guide.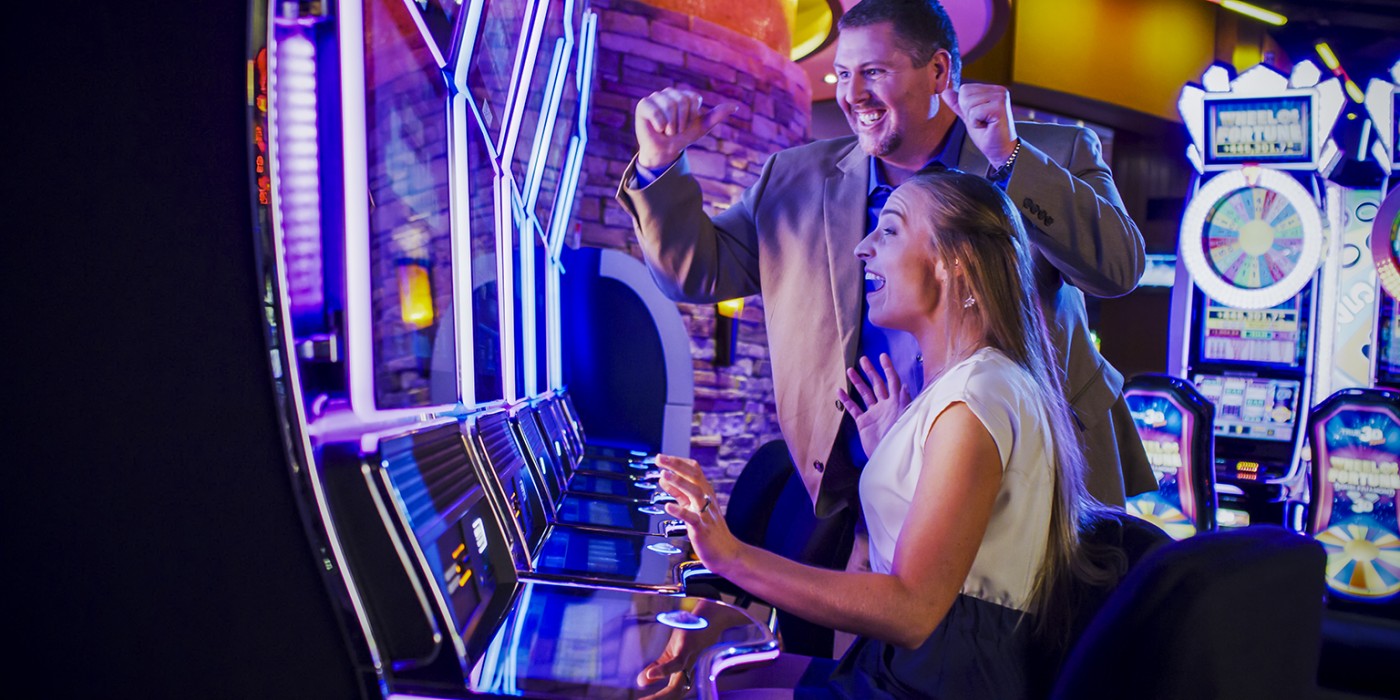 Basic Gambling Terms and Phrases
Bankroll
Money that a player has set aside to gamble with as an appointed amount. This is very important to professional gamblers.
Bet
A single wager of money on a gambling game. Multiple bets are allowed in a single game.
Balance
The amount of money in a player's account. It is for the player to use to make bets and play games.
Beginner's Luck
Players who are new to gambling might have a winning streak. This streak is called beginner's luck.
Bet Max (Maximum Bet/Max Bet)
The bet max is the maximum bet a player can place on a game.
Blinds
Blinds are bets a player is forced to take in Hold'em Poker. The bet is usually two, but can be up to three.
Bonus
An incentive offered to players to encourage continual playing and to change their routine and increase chances of winning. This bonus is an incentive usually in the form of cash.
Calling
Calling is the call to match the current bet. It is typically followed by someone raising the existing bet.
Chips
Tokens that represent money and make bets. These tokens come in many different denominations.
Classic slots (Fruit Machine)
Classic slots were the first slots played resembling the slots we see in the casino with three reels. Many use fruit as symbols hence the name 'fruit machine".
Dealer
The dealer is the casino employee who deals the cards to the players. Be sure you tip them appropriately!
Deposit
A deposit is the sum of money players need in their account to play.
Double Down
A double down is a bet of equal size to an initial bet.
Face Cards
A face card is any card with a face on it. These are kings, queens, and jacks.
Free Spins (Extra Spins/Casino Spins)
This term can refer to spins that a player wins that were not paid for. It can also be a bonus used on specific slots.
High Roller (The Whale)
A player who spends large sums of money. Each casino deals with this term differently as to who or what qualifies as a high roller.
House Edge
This is usually a percentage of each bet made and indicates the slight advantage the casino holds over the player.
Jackpot
A jackpot is the largest available prize on a slot machine and other games, usually found in progressive slots or a side bet.
Payline
Payline is the term used for slot machines where reels or a line result in a win. This is typically by a combination of symbols.
Payout Percentage (Return to Player – RTP)
The payout percentage is the amount that will be paid back to players over an amount of time, in theory.
Progressive Jackpot
A progressive jackpot is a slot machine that has a prize that increases progressively with every play.
Random Number Generator (RNG)
A random number generator is a device used to produce unpredictable and random numbers using a multi-stage process to ensure it is actually random.
Reel
An area, usually a column, where symbols of the slot are in order to give winning combinations.
Scatter Symbol
A scatter symbol in slots that can be on any line and most often trigger free spins. They can be on any line.
Tapping Out
Tapping out means a player is done playing and betting. It can also be when a player has lost their bankroll in its entirety.
There are many different terms used today in gambling. These basic terms will help you along the way and offer you a better gambling experience. You'll also learn a thing or two as you play, especially from other players at Kiowa Casino & Hotel tables. Always ask questions if you feel you need to – and in no time, you'll be an expert!