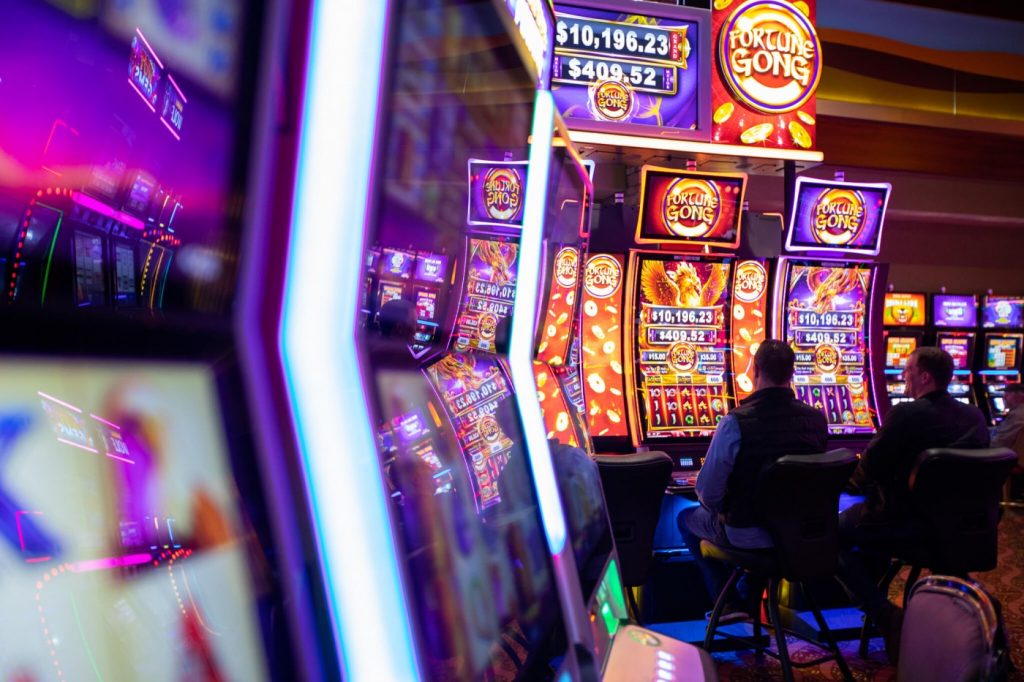 Whether you are heading to the casino for the first time or you are a regular, figuring out which games you are going to play is sure to throw you for a loop.
Do you want to stick with what you know best? Do you want to try something different and learn a new game?
Make each casino experience unique by finding the games that are right for the night!
Are you…
In the mood to sit back, relax and enjoy a drink or two?
Slot machines are the go to. Hundreds, if not thousands, of machines line the floors of nearly every casino so you are sure to find a seat. They are perfect for those looking to sit back and relax a bit. But you already knew that – so let us share something new!
You should try Keno! Keno is a lot like playing the lottery. You pick numbers to bet on and if your number is randomly selected you win. Kiowa casino offers slot machines that can satisfy your Keno cravings. Try Super Ball Lotto then sit back and enjoy the atmosphere!
Looking for a challenge?
Casinos are also great for those looking for a challenge. Blackjack and other table games are popular choices for such visitors. Kiowa casino offers several tables games including 3-Card Poker, Ultimate Texas Hold'em against the dealer and Blackjack, each with their own challenge!
Hoping to make some new friends?
Most table games are popular options to meet some new people, but it really depends on the crowd. Some people are seriously invested in their game while others are open to some table talk to keep the mood light.
Most card tables offer a livelier atmosphere where you can interact more with other players as well as the dealers. Texas Hold'em and Blackjack are two great options if you are in such a mood. These games move quick and involve a lot of conversation, creating an exciting atmosphere. Honestly, these are often the most lively tables at the casino!
Roulette is another great option for those looking to make some new friends. Once you place your bet, you can sit back and chat it up with the host and other players!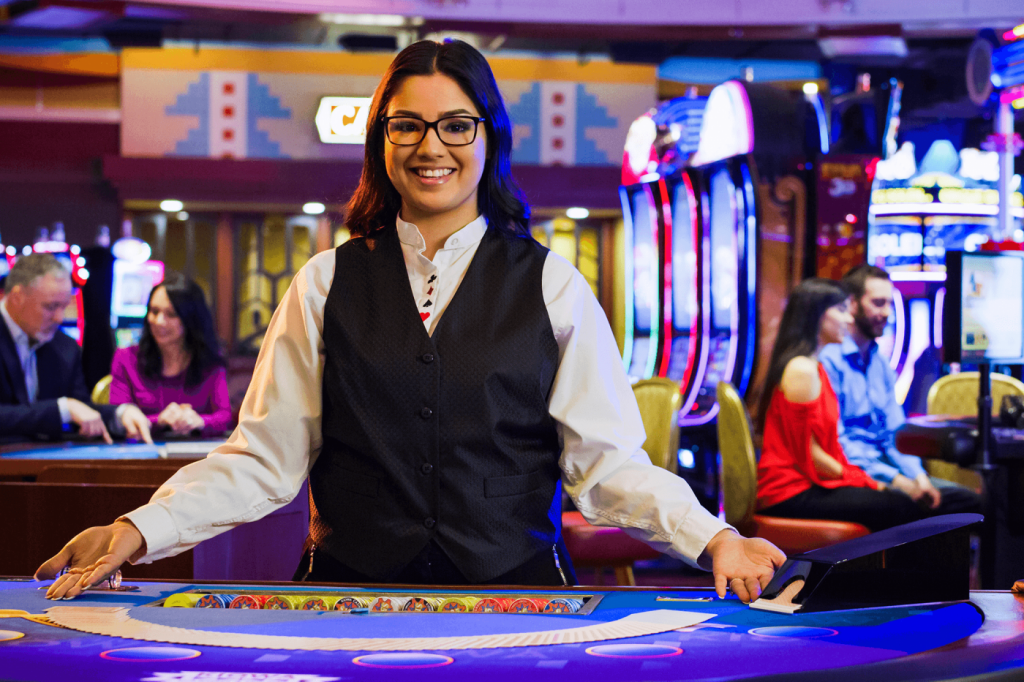 Not in a 'Mood'?
No problem. You can find the right game for you based on personality traits as well.
Extroverted: you are probably interested in playing with crowds and interacting with people! Stick to the tables and games such as blackjack or 3-Card Poker.
Introverted: sounds like you might want to sit back, relax and enjoy your own company? Slots are the go-to, or you could try video poker for a fun twist.
Frugal: you are probably heading to the casino with a strict budget. Slots are a great option – you play what you want and can withdraw at any time. You might also consider video poker or keno-style slot machines as well for something different.
Risk Taker: unlike those frugal folks, you might not have a budget in mind – you let the winnings (or losings) dictate how long you play and how much you gamble. Blackjack, keno-style slot machines, roulette or other high stake games are sure to satisfy your craving for risk taking!
Attention Seeker: you probably like to interact with people and attract a large crowd. Blackjack, 3-Card Poker, Ultimate Texas Hold'em against the dealer and other table games are sure to get the blood flowing and, if you start winning big, are sure to attract a good sized crowd.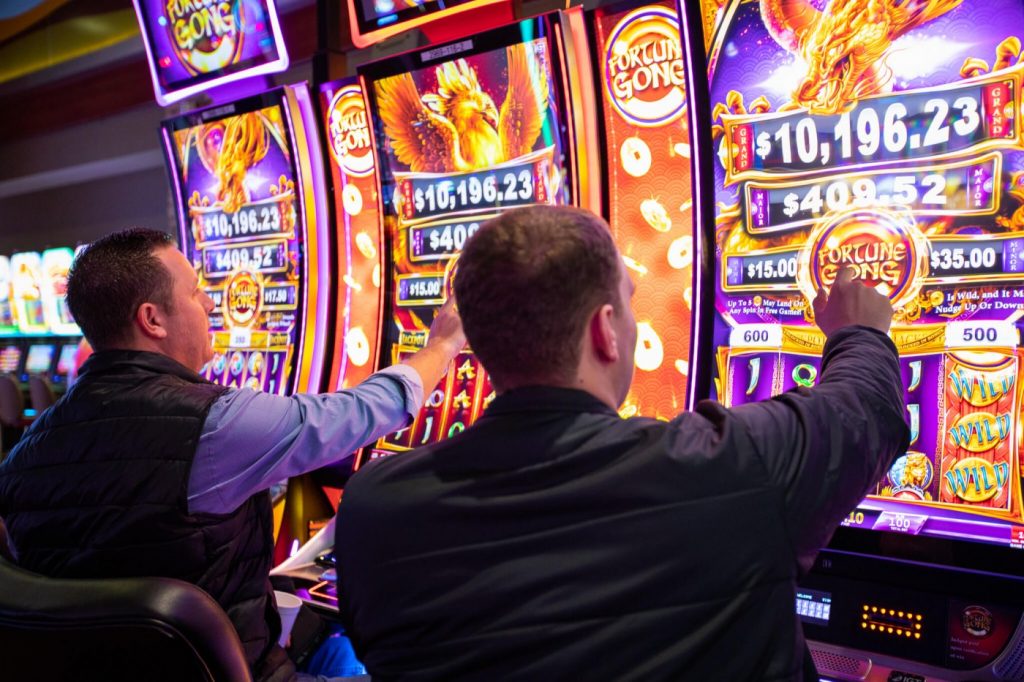 Still not sure which game is for you?
Here are a couple other things to consider:
Do you want to win big?
Winning big is often based on the size of your bet and not simply which game you play. For example, keno-style slot machines offers some lower risk bets while at the same time offering someone who wants to risk it all and win big on individual numbers the opportunity to do so. Roulette, too, offers players a chance to win big by hitting on individual numbers.
If you want to win big it is best to understand the games first and then decide where you want to go for the jackpot.
Want to stick with what you know?
Perfect! Grab your drink, find your table or machine and settle in for some fun!
Need to stick to a budget?
Most games can be budget friendly as long as you are committed to your plan. Your money can multiply quickly and can deplete just as quick. Map out your gameplay before visiting the casino to make sure you are not leaving the casino too soon empty handed. It is still possible to enjoy the atmosphere while sticking to a budget!
Kiowa Casino & Hotel has it all – exciting games, fine dining and excellent service in Devol, Oklahoma. With both weekly and monthly promotions, Kiowa Casino & Hotel is sure to keep you entertained. If you are looking for a Las Vegas-style experience close to home, Kiowa Casino & Hotel is right for you. Learn more about our Casino and book your stay now.