You can't kick March off at an Oklahoma casino without a little "Get Lucky" wordplay.
In this case, you actually CAN get lucky – with more chances to win at Kiowa Casino & Hotel all month long. With three different awesome promotions going on, you'll be able to increase your odds of cash prizes, freeplay and swag by hitting the slots and playing tables. Plus, you can even help out the community as you play.
Sounds way better than a parade or being cooped up in an overcrowded bar (we do have an awesome bar, though, and you should ask about some Irish-themed concoctions).
Time Warp to the 70s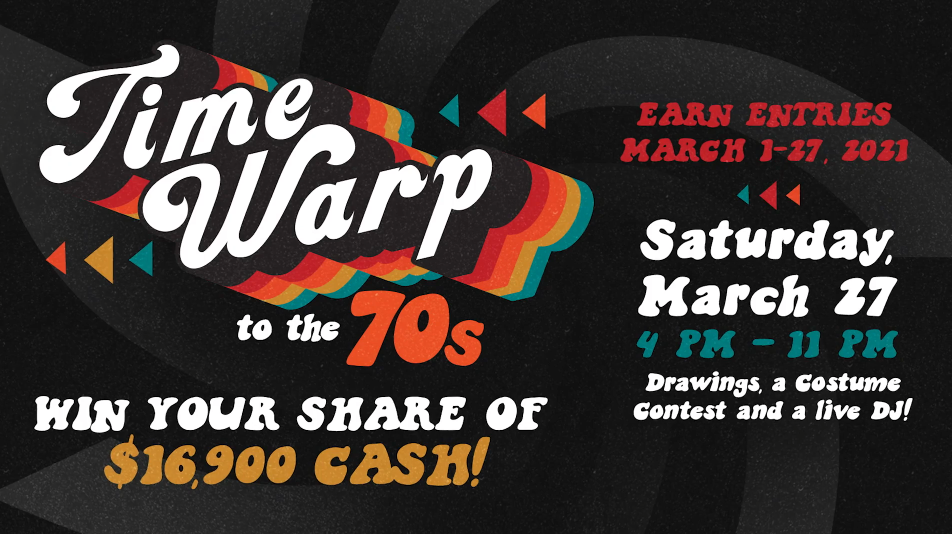 Time Warp continues in March – and this time, things are getting far out at Kiowa.
Earn entries every time you play with your Rewards Club card March 1-27, and you could win your share of $16,900 cash at the Time Warp celebration on March 27. The party kicks off at 4 PM, with $1,000 cash drawings hourly til 11 PM, a costume contest and a live DJ.
Don't forget to up your odds at more cash by participating in the 70s-themed costume contest. Dig out those bell bottoms and polyester – and feather that hair – because our first-place winner will get $500 cash, with our runner-up scoring $300 and third place going home with $100.
Plus, February Time Warp winners have the chance to double their winnings if their name is drawn on March 27.
Learn more about how to qualify here.
Score a St. Patrick's Day Shirt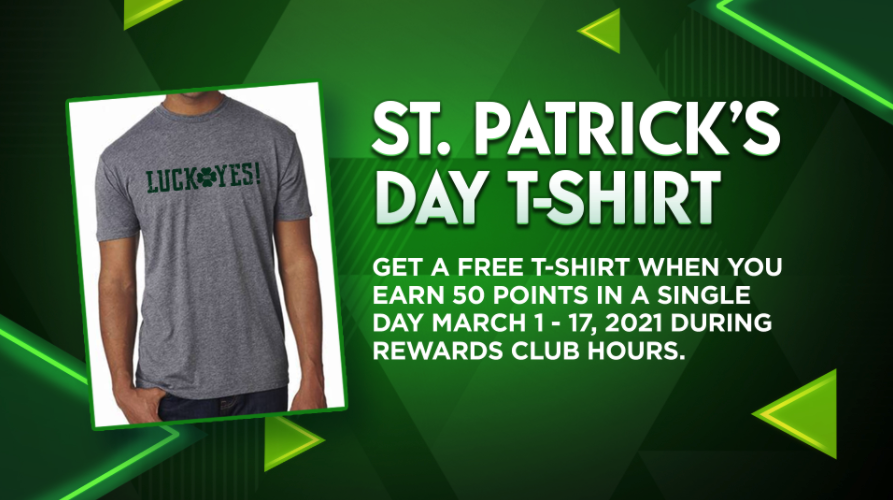 Luck yes, indeed. It wouldn't be St. Patrick's Day at Kiowa without some cool swag.
You can get a free t-shirt when you earn 50 reward points in a single day when you play March 1-17. Just be sure to play with your Rewards card during Rewards Club hours.
Bonus Up on Blackjack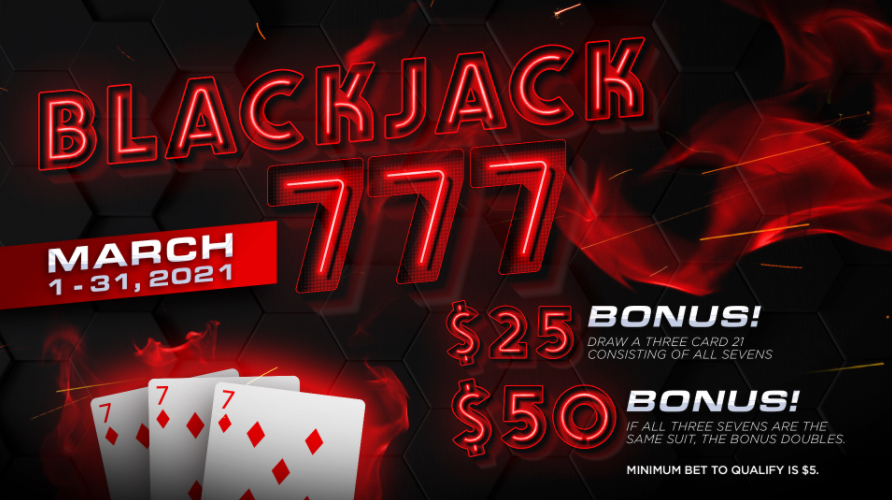 From March 1-31, you can get some extra cash by hitting the blackjack tables. Draw a three-card 21 consisting of all 7s, and you'll get a $25 bonus. And, if all three 7s are the same suit, the bonus doubles and you're scoring $50.
The best part? Minimum bet to qualify is just $5.
Help a Hometown Hero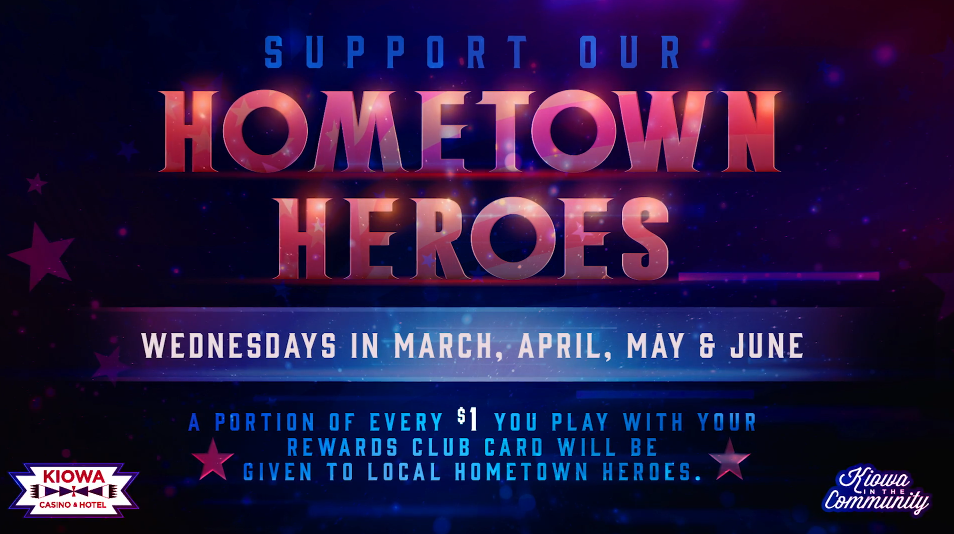 Rack up rewards, while helping support all the Hometown Heroes who make a difference in our community – from first responders to nonprofits.
All you have to do is play with your Rewards card Wednesdays in March. We'll give a portion of your play to the organizations below:

American Red Cross

USO Oklahoma

Salvation Army

Humane Society

Burkburnett Fire Department

Grandfield Fire Department

Hastings Fire Department

Wichita Falls Fire Department

Randlett Fire Department

Walters Fire Department

Burkburnett Police Department

Cotton County Sheriff's Department

Wichita County Sheriff's Department

Wichita Falls Police Department

Wichita Falls Professional Firefighters Association

Hands to Hands Community Fund



And because we love to keep the giving going – our Hometown Heroes promotion actually extends through June. So keep playing Wednesdays March, April, May and June at Kiowa Casino & Hotel to see your good time go to a good cause.
Don't forget – if you're one of our loyal patrons – you can make your play go even further by taking advantage of some offers in this month's newsletter, too.
We're celebrating St. Patrick's all month long at Kiowa – so don't miss out. Come out to Devol, Oklahoma for tons of chances to get lucky!