When you gamble in an Oklahoma casino, your goal is probably to win money. The possibility of a substantial return on a small investment draws huge crowds into these establishments every day. But what can you do to maximize your winnings without breaking the bank? Here are some tips to take with you the next time you visit the casino.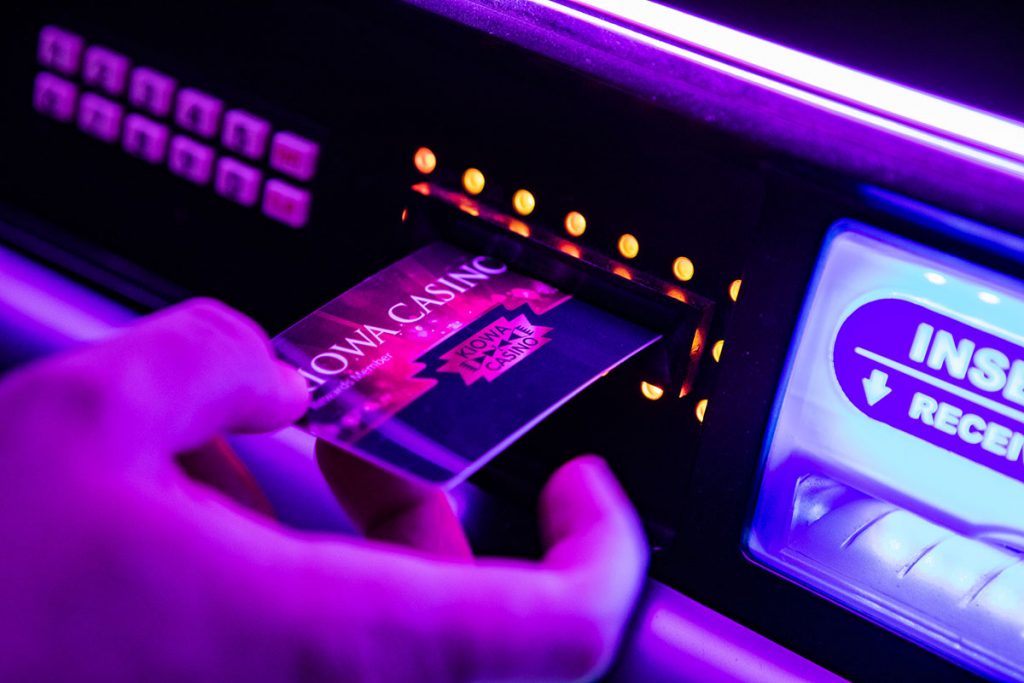 Know Your Budget
The best advice when visiting Oklahoma casinos is to have an effective money management plan. Know what your budget can support, what your goal is (it should be to have fun), and when to walk away with your winnings safely in your pocket. There's nothing worse than scoring a big win only to walk out empty-handed because you spent it all back into the casino.
If you have trouble sticking to a budget inside a casino, try only bringing cash in with you. Leave your cards at home in a safe place and bring enough only for what you want to spend. This will prevent you from pulling more money out of your bank account on impulse and will save you money as a result.
Cash Out Often
In most Oklahoma casinos, the payout for all transactions must go through a receipt system of some kind, be it electronic debit cards, or a buy-in system. When you don't have real cash in your hand, it can be easy to let it go quickly and without a second thought. Trading your receipt in for actual dollars can make a big difference in how much you spend inside.
Any time you have more than forty dollars on a ticket, cash it out. Then, put twenty in your wallet and twenty back into a machine or onto a table. Doing this will hold you accountable for how much you're spending. It also helps keep you aware of how much you're losing, as well.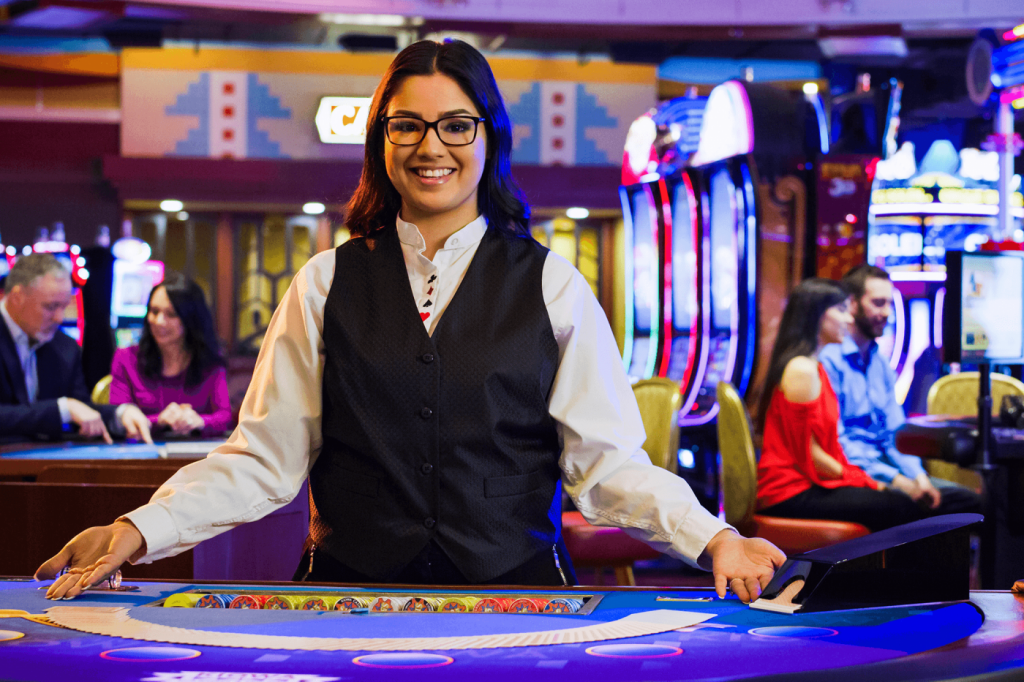 Pull Back the Curtain
Every casino in Oklahoma is in the business to make money. It doesn't matter if you sit down in front of a slot machine or at a roulette table; the house always has an edge.
Casino owners and game creators earn a living off of understanding what makes people spend money inside their casinos. These professionals study everything from when you search for "casinos near me" to when you walk in the casino.
Games that boast a significant payout or possess a complex multiplier system are designed to draw players in and spend money. No matter how shiny or flashy a machine looks, don't be fooled.
Remember that those payouts are funded by players just like you. Many more people will have to spend money on these machines before the jackpot is awarded. For this reason, you have a much better chance of winning a small payout than a large one.
Place Reasonable Bets
A famous adage among seasoned gamblers is "Go big or go home." Despite this mantra's popularity, it is not a great way to think about your gambling money. The best way to make your money go further is to place small bets.
Pay attention to the prizes each machine offers. If you notice that the winnings are proportionally the same on each tier, choose the smallest denominator. Although you may not win a large amount at once, the smaller wins will add up in the long run.
Stretching your dollars also guarantees you spend more time in the casino. This means you can spend more time enjoying your night out. Don't fall into the trap of losing quickly and frequently – take your time, and you will be rewarded.
It's fun to go big sometimes, but don't bet your life savings on it. Keep in mind that when you choose to bet a large amount at a casino in Oklahoma, you aren't likely to gain much. Since the odds are always in the casino's favor, you are simply multiplying the amount of money you lose.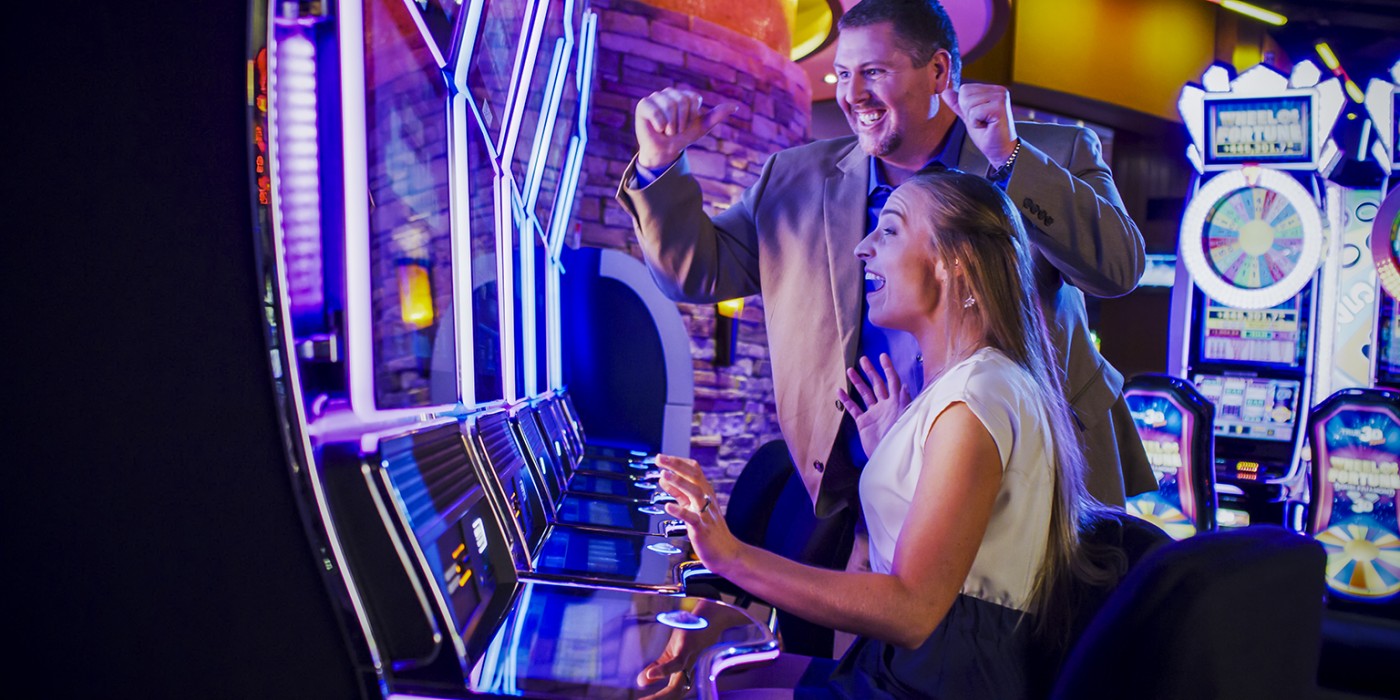 Slots
Slots can look exciting and fun when the lights and action catch your attention. You will see various themes and designs drawing you in. Slots will use familiar brands, TV shows, movies, and other recognizable things to grab your attention, but the games always play the same. The best advice is to look at how much it will cost you to play. A good idea is also to watch someone else play the game for a while, monitor its payout, and determine if you are interested in the same experience they had.
Ask yourself – are they mostly losing or winning? Keep these things in mind before playing. If a slot game has a paytable screen, you should scan it before playing the game, so you understand the rules.
Grab a Bite
Casinos have much more to offer than slot machines and game tables. If you want to have a well-rounded casino experience, check out all the location has to offer. For example, many casinos have full-service dining establishments. Kiowa Casino's Morning Star Steaks has fire-grilled steaks, a variety of seafood options, and delicious pasta. Or head to Kiowa Casino's Morning Star Buffet & Grille for some down-home cooking that will not disappoint.
It's always a good idea to take a break between gambling sessions and grab a bite to eat. After you secure a big win, this can give you the moment you need to gather yourself. You want to do this because it prevents you from impulsive spending all your money on playing more machines. The likelihood of winning a second massive jackpot is minimal, so you want to avoid that at all costs.
Have Fun
The most important part of gambling is to remember it's not all about the money. If you play the games right and hold yourself accountable for the money you spend, it can be much more.
Remember that at the core, playing casino games is all about having fun. Many people visit casinos to celebrate anniversaries and birthdays, or to blow off steam after a hard day. Regardless of whether you win or lose, if you adopt a "have fun" attitude, you can guarantee each casino visit you make is an enjoyable one.