Are skills-based slot machines a gold mine for casino owners wanting to lure in new players? This is something being asked in every casino in Oklahoma, Nevada, and other gambling states. Study after study has shown one thing when it comes to twenty and thirty-somethings and their trips to casinos: Millennials just don't like slot machines.
There is a reason why casinos have a reputation for being for a more mature crowd. Most of those googling 'casinos near me,' simply aren't those under 40. But why is this?
According to the Yale Tribune, the younger generation is much less susceptible to gambling than their parents and grandparents. Because those under 30 have had in-home, technology-based games at their fingertips since birth, it takes more to embrace younger gamers than a few bells and whistles. This makes it difficult for casino owners to market to younger crowds with one major exception: skill-based slot machines.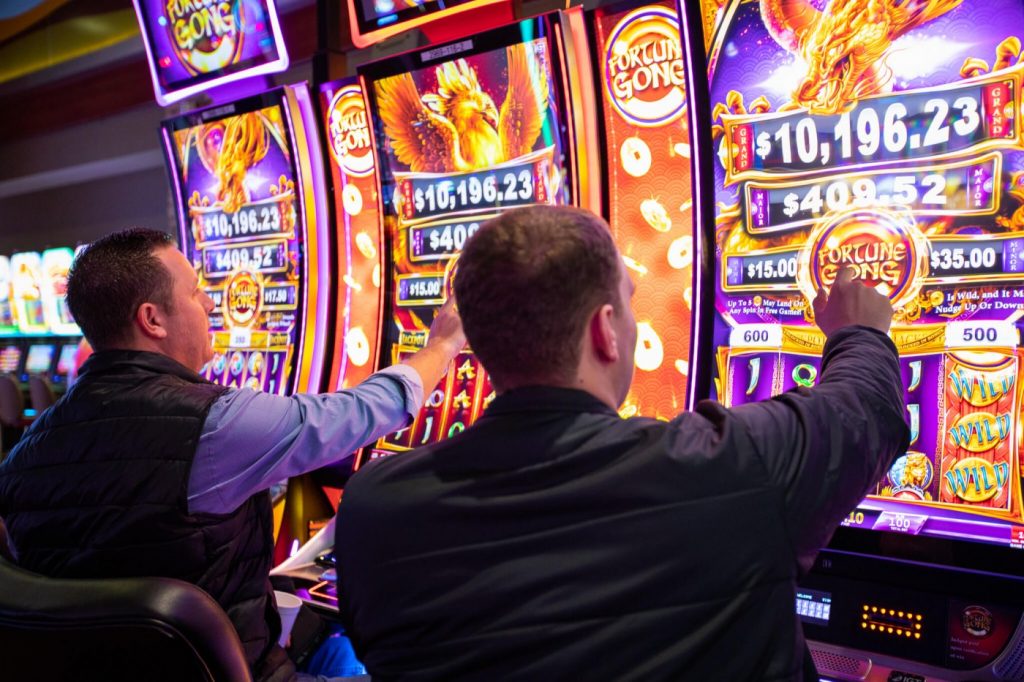 What are Skill-Based Slot Machines?
Skills-based slot machines are now popping up in Las Vegas casinos, Oklahoma casinos, and on gaming websites worldwide. Although most casino floors have remained the same for decades, many casinos are finding that in order to entice younger gamers, gambling technology must change.
So, what if anything, will influence someone in their 20s or 30s to hit the casino instead of hitting the nightclub playing games online with their friends? There are two things, actually: adding an element of skill and making game playing a social event.
Skill-based slot machines still involve betting and chance (otherwise, it wouldn't be gambling.) However, they also allow the player to have control over what happens during some parts of the gameplay. While gamblers thrive off of the thrill of winning/losing, a gamer is more attracted to the theme, competition, and the ability to progress in a game. Skill-based game makers aim to marry the two into interactive slots that are attractive to all.
Just how much skill is involved in these types of slots is the big misunderstanding behind skill-based slot machines. To further understand what is meant by this statement, consider Reina's experience.
Skill-Based Play: An Oklahoma Casino Example
"I was bored and looking for something to do," Reina said, "Then I remembered a free slots coupon I had gotten in the mail from a casino near me." Two hours later, Reina and her cousin, Tiffany, were at the bar of one of the newest Oklahoma casinos, drinking and having a good time.
Tired of their Mimosas, Reina and Tiffany decided to spend the free cash. But which machine would they choose? They scanned the casino floor until a machine caught Reina's eye.
The game, Space Invaders, was a skills-based slot machine based on the traditional arcade game Reina had played on her Atari when she was young. This slot machine is a hybrid of sorts, combining traditional gambling with an interactive element that makes it different from the rest.
Like most skill-based slot machines, the initial gameplay was similar to a regular slot. It had 60 lines and a three-level stand-alone jackpot. Reina and Tiffany placed a bet of a few cents and then pressed the play button.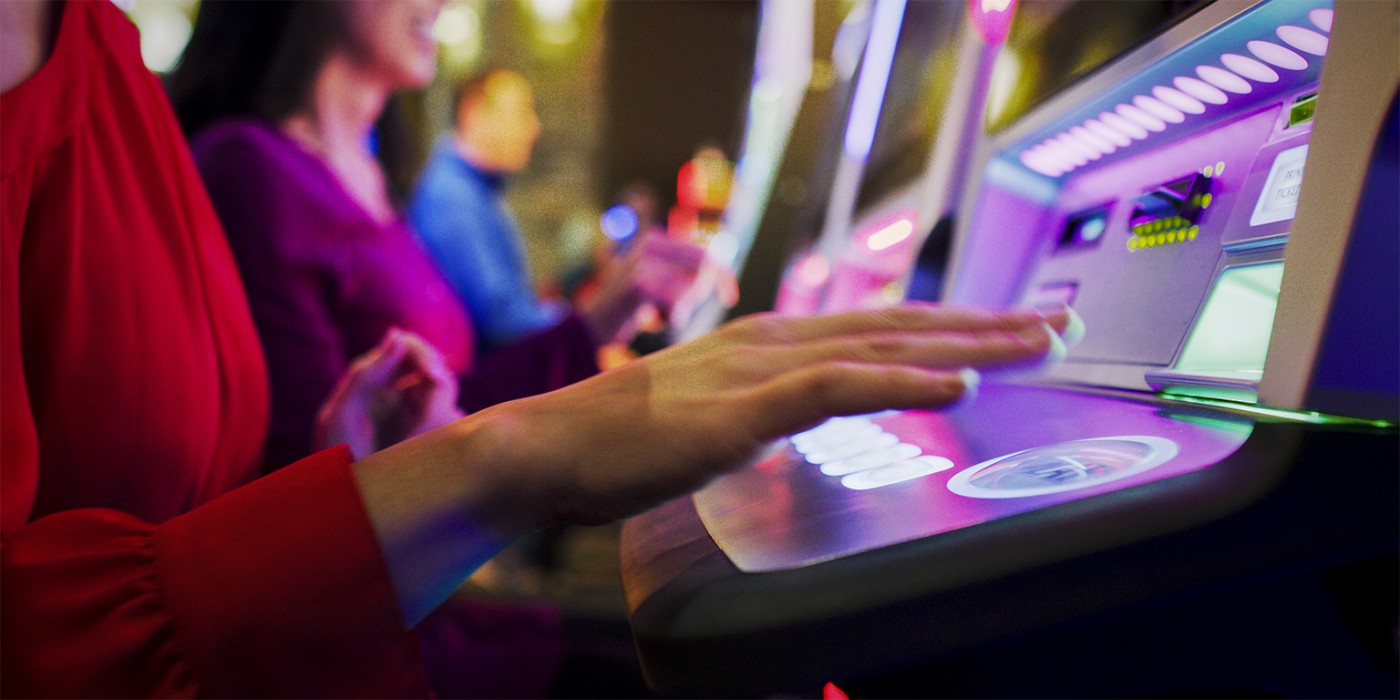 When the Game Changes
After a few spins on Space Invaders, something interesting happened. A bonus round appeared. During the bonus round, the cousins were offered a choice: luck or skill.
The first time, they chose 'luck bonus' and won a few dollars. It wasn't until the second bonus around appeared and they selected 'skill bonus' that the two were able to have any level of influence over gameplay.
During skill bonus, the duo was able to use the controls to shoot at aliens and earn credits based on how many targets they hit. They didn't walk away with a Jackpot win but did leave 20 bucks richer. They also had a good time and returned to the same casino in Oklahoma a few weeks later.
Skills-Based Play: The Big Misconception
The problem with casino games like Space Invaders, Pac Man, and Deal or No Deal is that the term 'skills-based' wrongly implies that players have a significant amount of control of the outcome. For most games, this is not the truth. In fact, the influence that each player has on the reward is minimal, at best. However, the casino does a good job of convincing its visitors otherwise.
Like in the case of Reina and her cousin, a few cents/dollars may be earned based on how well a player does in a bonus round, but time spent in player-influenced gameplay is very low. In reality, skill-based slot machines are just like other floor games. Even the best bonus-round players are trumped by the house's 4% edge.
What these Oklahoma casino games really are is interactive, giving them an edge over traditional slots regardless of whether or not the odds are improved.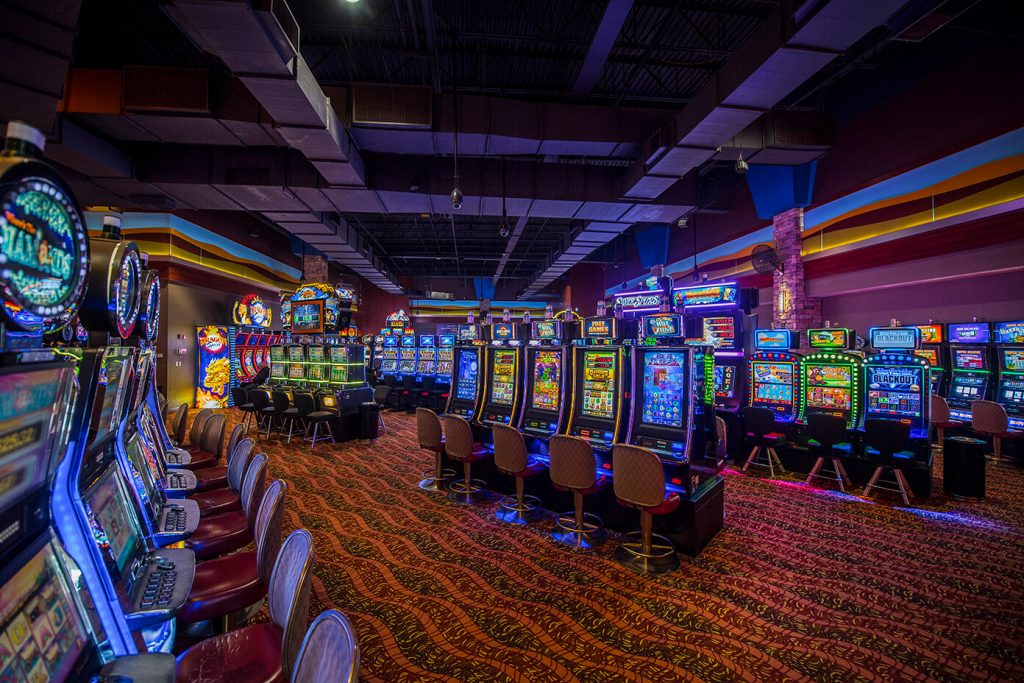 Why Aren't these Slots More Common?
Although the popularity of skill-based games is growing, they are still greatly outnumbered by regular slots for a couple of reasons. For one, until just a few years ago, skill-based slot machine games weren't allowed in most casinos. In 2015, Nevada regulations changed, allowing these types of slots as well as variable payout percentages.
Other jurisdictions followed, although not all gaming communities were happy with the introduction of interactive, player-influenced games. Even so, these platforms continue to dominate trade shows and are doing a great deal to attract new demographics into the casino arena.
Which leads us to this important question: Will Nevada, Connecticut, Massachusetts, and Oklahoma casinos be able to marry the desires of gamers and gamblers into one innovative machine? As always, the odds seem to be in their favor!