When planning a trip or getaway, most people immediately fall back on looking for hotels as their primary form of accommodation. Not enough people who aren't into gambling consider the many benefits of staying at a casino rather than a hotel or rental property. It really doesn't matter whether you're an avid gambler whose primary objective when going on vacation is to hit the casinos, or just someone looking for a fun weekend getaway, staying at a casino has a myriad of bonuses.
If you're into blackjack, table games or love to risk it all on slot machines, staying at a casino is an obvious choice. But casinos are also a great spot to consider even if betting and wagering isn't your top priority. Think of the extravagance of a casino, the great service, the prime locations, and the indulgent food! You don't necessarily have to be a guest at a resort or hotel to play at a casino, but there are added benefits to being a guest if you do want to gamble. For example, some casinos offer a free room for a night or a discount at the buffet if you play enough, which can be a great added bonus.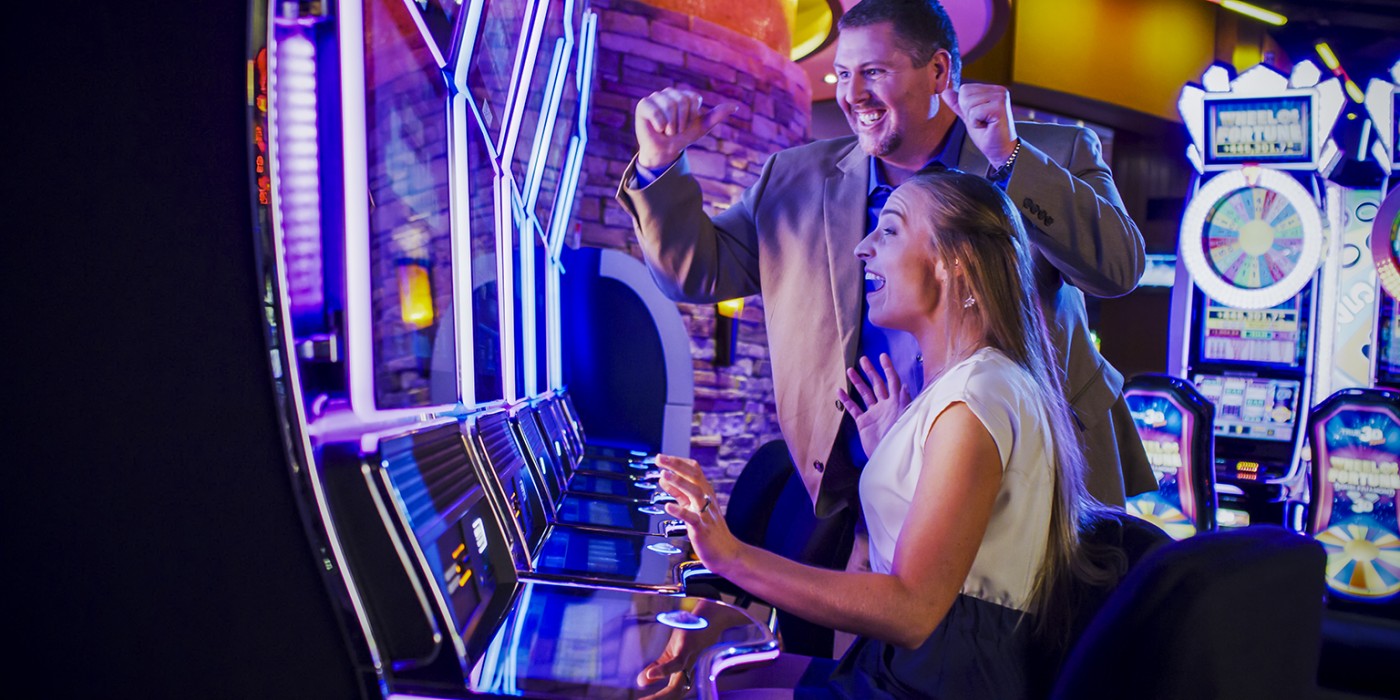 The Top Reasons To Stay (and Play) at a Casino
If you're into gambling, it makes perfect sense
If the primary goal of your next getaway is to get in some serious gambling time, it makes perfect sense to stay at the casino where you want to gamble. Obviously, the option to stay at casinos is primarily tailored towards those who plan on spending their time playing. And why not? It makes perfect sense! Why bother walking the extra distance from a separate hotel or trying to get across town after a long night of gambling (and a few cocktails)? Not to mention, there might be perks offered to guests who rack enough points playing in the Casino. Many casinos will keep free rooms for guests that spend some time gambling.
At Kiowa Casino & Hotel, your rewards points can be used for gaming, entertainment, dining, or hotel accommodations. Membership is free and the perks are great!
As if that wasn't reason enough, it's also safer. If you're an avid gambler and plan on spending late nights at the casino, it's not ideal to have to try to get back to your alternate accommodations, especially if you're unfamiliar with the area. Staying at the casino means you can get back to your room easily and safely.
Casinos can be an extravagant experience
Casinos may be unfamiliar, exciting, and foreign to some people; not everyone has the advantage of living near one! For those who aren't used to them, spending time at a casino can be a unique experience. If you want to really enjoy yourself and go all in, just visiting a casino might not be enough. Not to mention, a good casino can be extravagant, exciting, and even luxurious. Oftentimes, they boast splendid decor and delicious all you can eat buffets, as well as exceptional service.
Kiowa Casino & Hotel prides itself on offering its guests the most unique and entertaining experience. Our hotel and casino offers the perfect combination of nightlife and relaxation. You can enjoy a drink and dinner at the Morning Star Steakhouse or the Winner's Circle Cafe before getting your night started.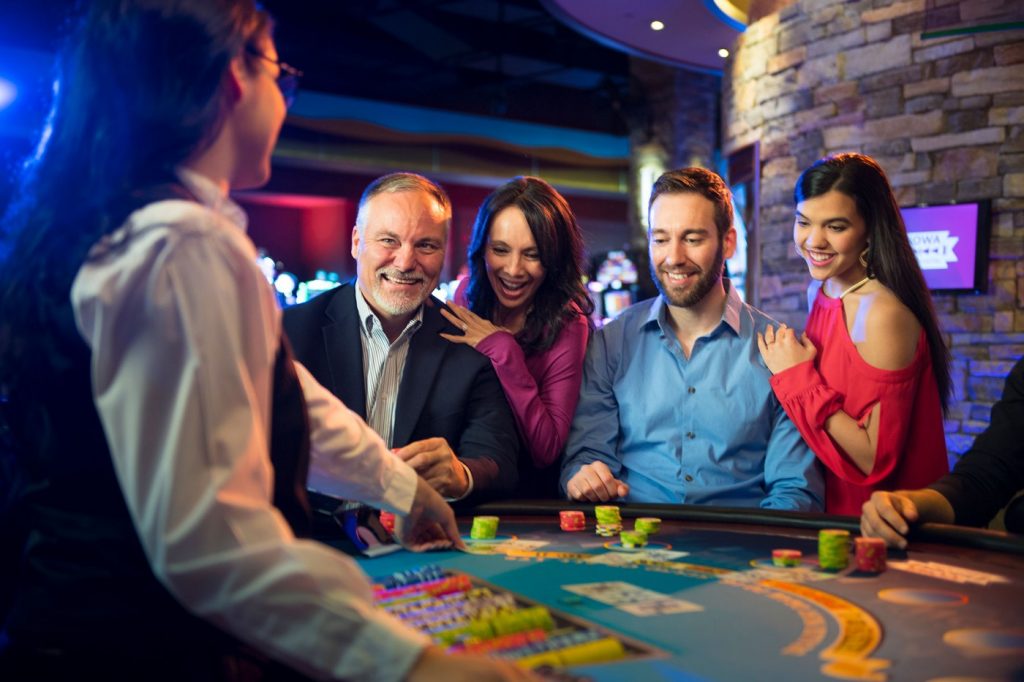 Location, Location, Location
In cities that pride themselves on their casinos, staying at one is likely to provide you with a great location and the best all-round experience. Casinos are tailored towards tourists and visitors, so they're prepared to exceed all your expectations. Las Vegas or Atlantic City is a prime example, where their casinos are centrally located and part of the experience of the city itself.
Better Security
Gambling venues boast fantastic security, and the tiniest trace of suspicious activity is likely to be quickly eliminated. There are cameras everywhere, and security is monitored 24 hours, making casinos a great place to stay if you're concerned about keeping safe.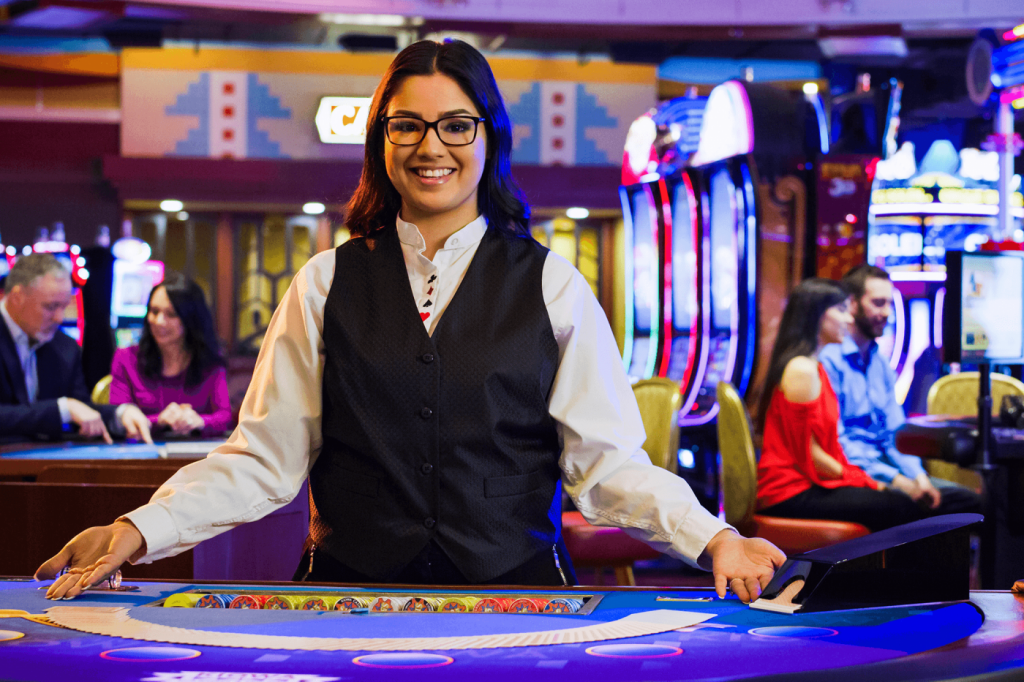 The Casino Is the Attraction
Maybe you've never gambled before, but oftentimes, staying in a casino IS the attraction. Casinos can be a fun environment in themselves, with buffets, amazing bars and drinks, and not to mention, they are open for most, if not all, of the day! If you're staying somewhere smaller or less touristy, the casino is likely to be the spot to hang out. The good times never have to stop and who knows, maybe you'll even try your hand at gambling and get lucky, or discover a newfound talent for blackjack.
No matter who you are or where you come from, there's always a good reason to stay at a casino the next time you're planning a vacation. They can boast better amenities and cheaper room rates than some hotels, they're usually in prime locations, they're safe and secure, and of course, gambling can be a great time.